Document Node
Document Node – Lightweight, cross-platform, fast writing and instant publishing tool.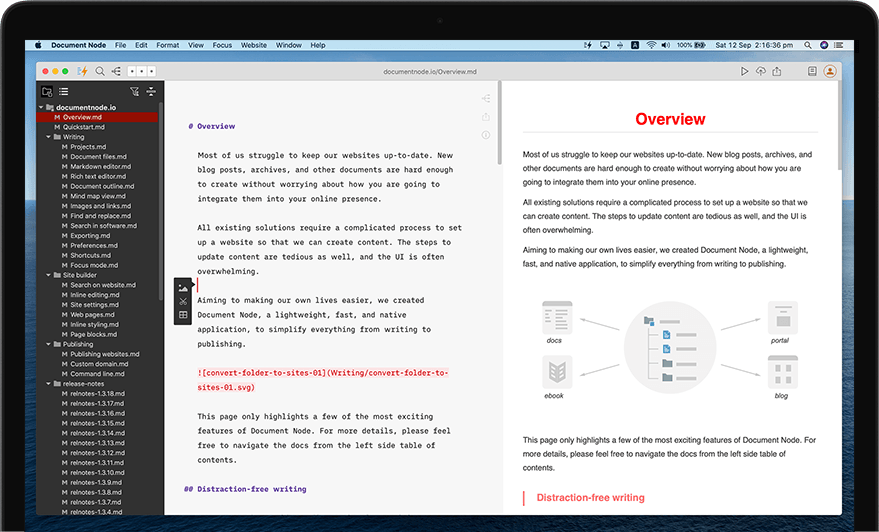 Document Node – Most of us struggle to keep our websites up-to-date. New blog posts, archives, and other documents are hard enough to create without worrying about how you are going to integrate them into your online presence.
All existing solutions require a complicated process to set up a website so that we can create content. The steps to update content are tedious as well, and the UI is often overwhelming.
Aiming to making our own lives easier, we created Document Node, a lightweight, fast, and native application, to simplify everything from writing to publishing.
---
---
---
Quick Links
---